Bondage surprise
Hello there and welcome back! Dia Zevra came to hardtied thinking she is going to do some usual modeling stuff and she saw Sister Dee lied down on a bed. She should had known that something rough is going to happen to her but she did not imagined that they are going to get tied together in the 69 position. This is something you don't see every day, so make yourself comfy and get ready to enjoy these two sluts licking each other without wanting.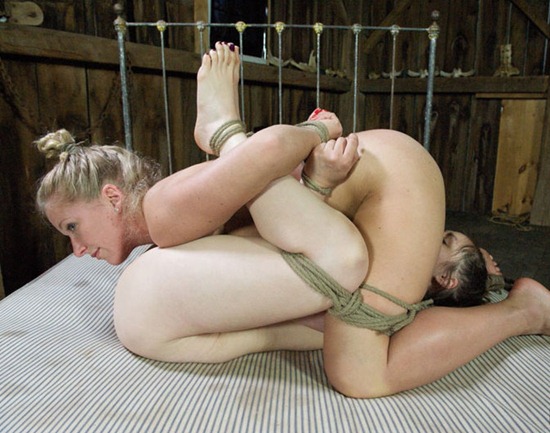 So the girl never experienced BDSM. This would be their first time and since they came together to this session, their master surprised them with something truly inventive. They have been tied together on that old bed, in the 69 position and forced to lick each others pussy! The girls will taste a little the taste of some pussy before the master to shove some toys into those sweet wet caves. Each one will get to see from close what happens when with the pussy when it gets aroused and gets to be simulated since the master let them ties when he shoved the thick toy into their pussies.
 Enjoy as these sluts are forced to lick each others pussy!